Unknow It All is a blog that explores the ideas we take for granted.
Hi. My name is Diane Zachariah. Here is a picture of me that took an embarrassing number of tries to get right: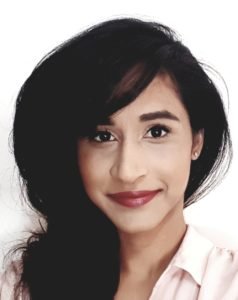 I'm Indian-Canadian and was raised in Oman. The question "So where are you from?" usually induces a minor existential crisis .
Like many people, I once thought I was smart and that I understood how the world works. I used to be quite the over-achiever:
BBA (Finance) from the University of Toronto
MSc International Management from the London School of Economics and the Yale School of Management
While I was doing my masters, I began feeling like some kind of high-performing sheep that was being herded into either Investment Banking or Management Consulting. Both options seemed horrible, so after graduating, I made the choice to sit at home instead and have a quarter-life crisis.
This blog is borne out of the endless research and philosophizing I did during that time about all the bullsh*t we've been conditioned to believe and need to unknow. I've since found my path; it is to share what I have learned and help illuminate the way forward for other people. I hope you find the articles useful – or thought-provoking at the very least.
Welcome on-board! There are 2 rules for commenting:
1. Be kind and respectful. Don't be hateful or a troll.
2. Be a real person and not a spambot. Don't be a real person posting spam either, because that's just sad.
Happy Unknowing!
To add to your happiness, here is a picture of my dog Lexie. She is everything.